8 Signs You're Ready To Sell Your Home
Ready or Not?
There is a lot of talk about real estate - it is one of the most popular topics of conversation right across Australia. Perhaps you've contemplated selling recently with the talk around high property prices but haven't been able to decide if the time is right. We've helped a lot of people sell their homes as you can imagine and over the years have found these are some of the key indicators that you are truly ready to take the plunge and move on to something that better suits your current needs.
How much money do you have or need?
Your neighbourhood has seen a massive price rise
Have you been lucky enough to live in a suburb that has seen a price hike - certainly many parts of Australia have seen this. Whilst this makes it hard for first home buyers if you own your own home it might be the right time to sell, to benefit from the real estate boom and buy something that better suits your needs. Perhaps you can afford that upgrade now, or want to free up some money to travel or move closer to lifestyle activates you enjoy? Understanding your local market is important - what are homes like mine selling for in my neighbourhood.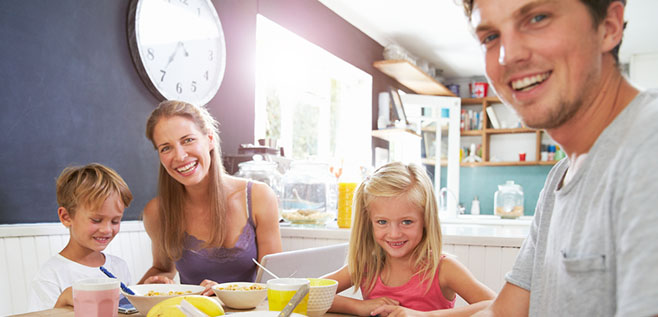 Your family is expanding
If you've added a few kids and perhaps a pet into your home upgrading your home is a natural step. You might find you need more space or perhaps want to move to an area that has better lifestyle offerings such as parks, friendly family neighbourhood, access to good schools. Even if you don't have kids buying a home near a good school is great for re-sale.
The kids have left the nest
The other end of the story - is that the kids have moved out of the home and you no longer need the space - oh and wouldn't it be nice to free up some money so you can travel and do other things with your time rather than cleaning the large family home.
The Neighbourhood isn't for you anymore
Does your current neighbourhood suit your lifestyle? If you are an active outdoors type - can you access the great outdoors near your home? Do you love the cafe, eating lifestyle but are miles away from anywhere decent so have to travel for ages to indulge your passion? Figuring out what you want in a neighbourhood is a good step forward and an easy way to assess whether your current suburb ticks the boxes.
A fresh start sounds fabulous!
We're often told the Australian dream is owning your own house, with two and a half kids and a red door and big backyard. But times change, and with it, so do our dreams. Nowadays, lots of people prefer to own an apartment or a more compact house close to the city. You don't have to subscribe to what you're told is the right type of property, because one size doesn't fit all!

When you find the one you want, you'll feel it in your bones. If you know exactly what you want, have the funds to get it, and understand the process, we'd say you're ready to move forward and sell!

Good luck!